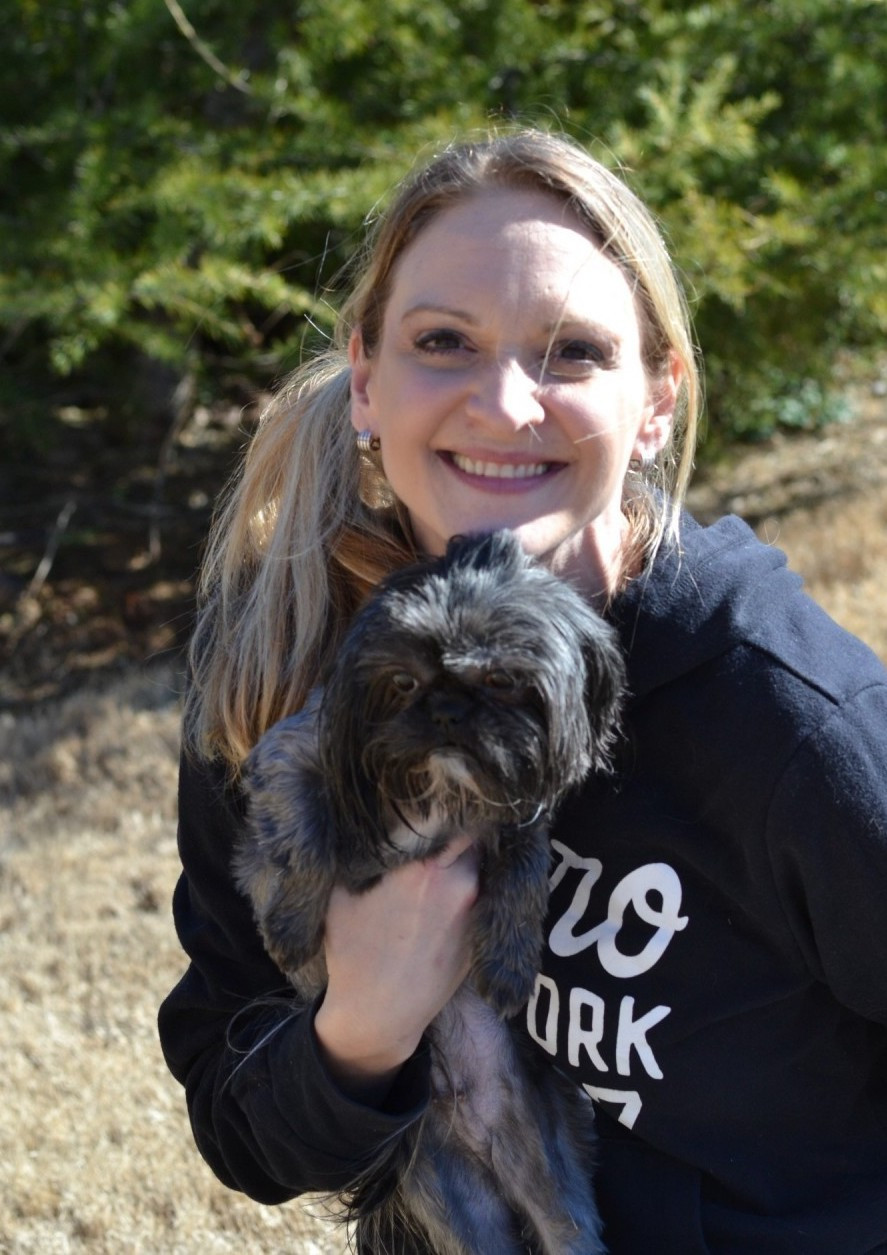 About The Farm

We have been breeding AKC Shih Tzus for almost 10 years and recently added AKC Golden Retrievers in Summer 2019 when we moved to a Gorgeous 44 Acre Farm in Monticello Ga. We have been raising Shih Tzu puppies right along with our 3 human children (our firstborn, now 11 years old, was only 2 years old when we got our very first Shih Tzu, Ellie, who is now almost 10 years old - she is spayed and retired now so she's the Queen Bee who runs the show in our home)!


We pride ourselves in producing stunning, rare Shih Tzu Colors with excellent features. We have gorgeous solid Chocolate Livers, Isabella livers , Tri-colored, parti colors, High prized Dobie Markings, Gold Sables with Black masks, Reds- with black nose, reds with liver nose, Brindles, Blue Nosed (silver fur, cream white fur, Lavender), Solid Black, Black with white Tuxedo, Solid White, Black and White, Liver and white, silver and white, and more!! Most of our puppies have several AKC Champions in their pedigrees - we have driven all over the US to get the best quality breeding stock possible. Most of our breeding stock are on the small end of AKC standard size and weight (females average 8-10 lbs and males average 9-12 lbs). We strive to produce healthy, high quality puppies who will be a part of your family for a very long, healthy and happy life. Studies have shown that the older a Dam and/or Sire are at the time of mating, the more likely they are to produce puppies born with birth defects, severe health conditions, Fading Puppy Syndrome, Failure to Thrive, or even Stillborn. We aim to spay/neuter our breeding stock when females are 3-4 years old and males 4-6 years old. This allows them to just enjoy the remainder of their life either here on our farm, or at a new adoption home, getting that constant One on One Love and just being spoiled!! This is the right choice for the best mental and physical wellbeing of not only your new puppy, but also his/her Mom and Dad!!!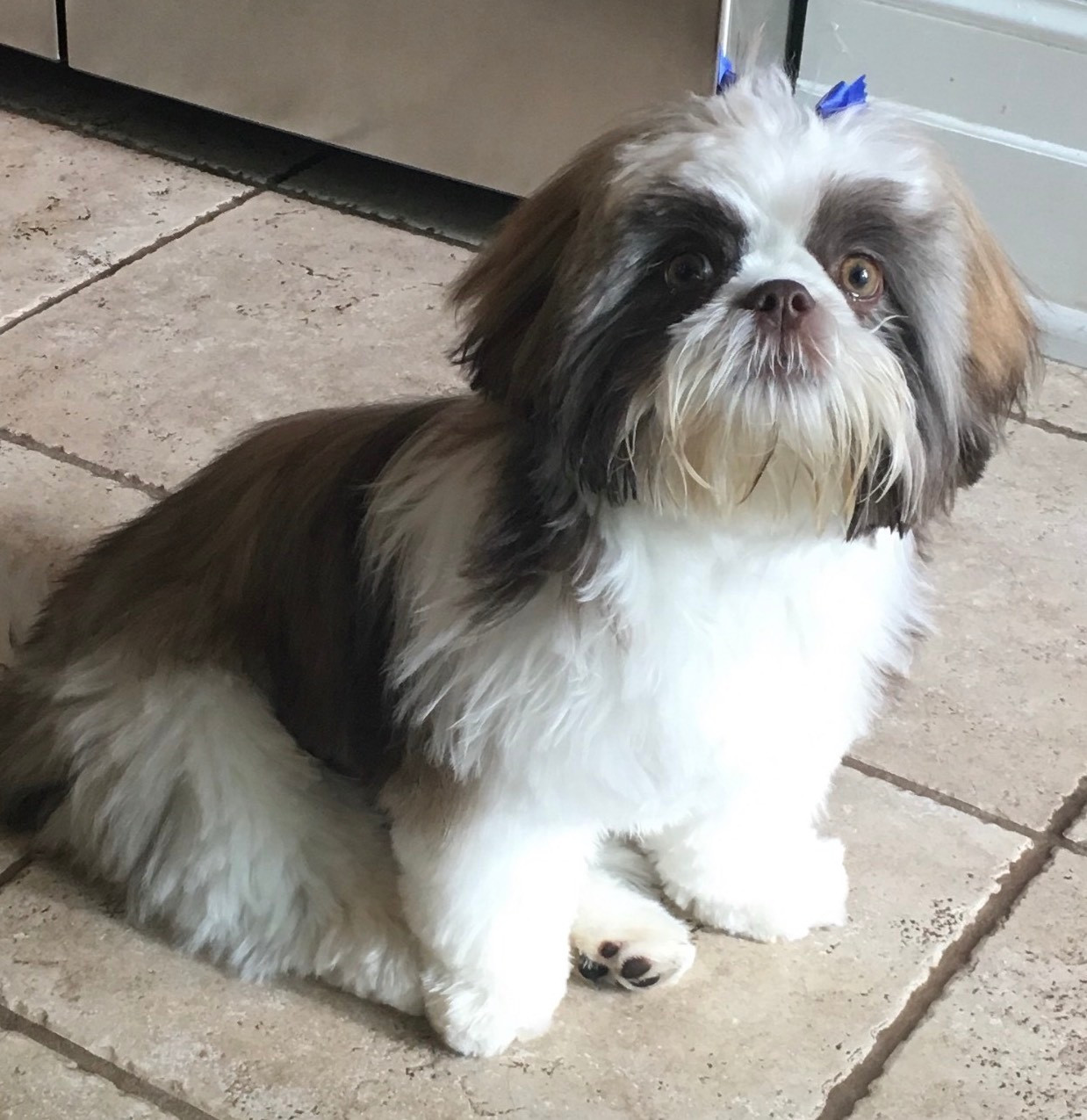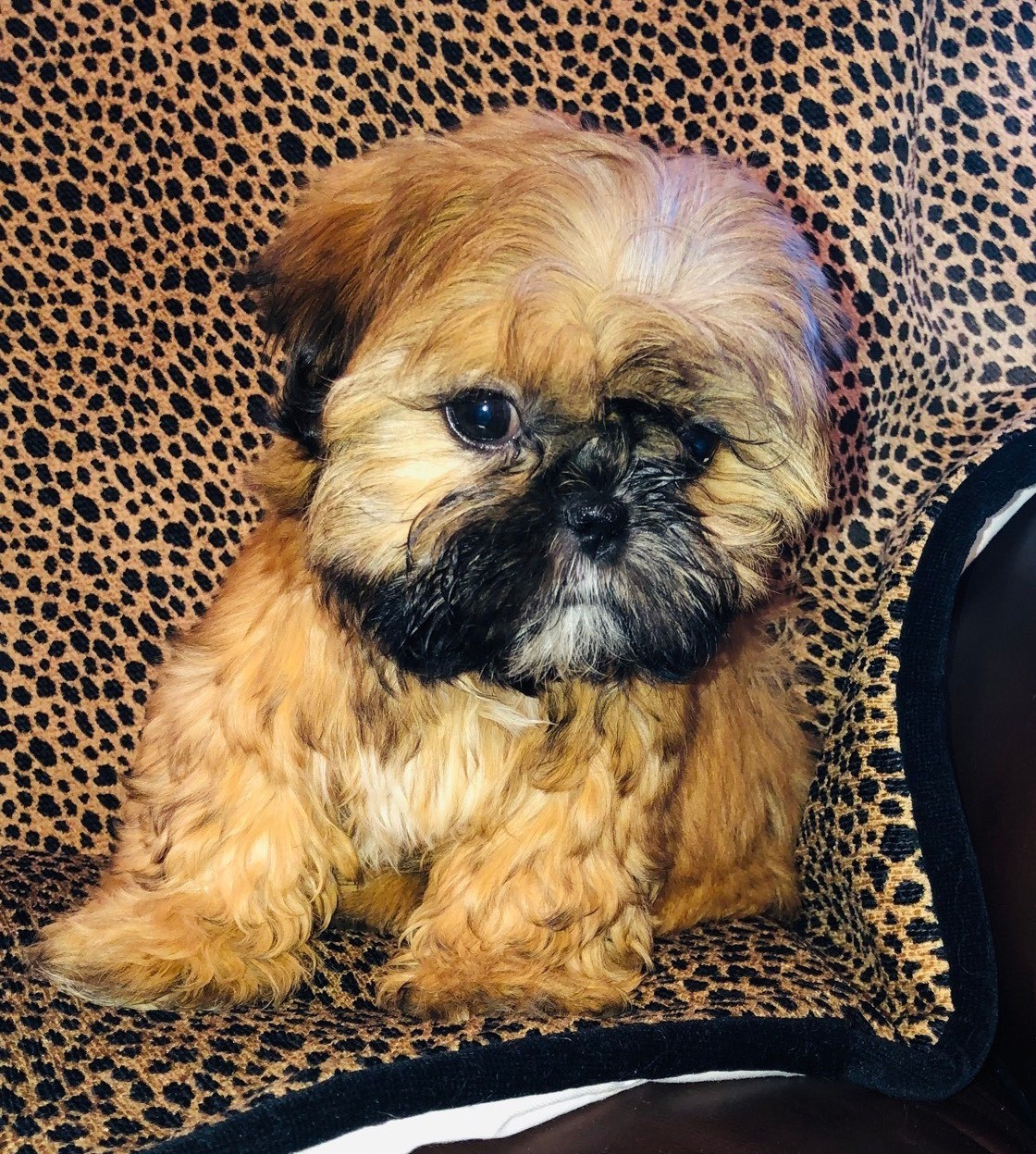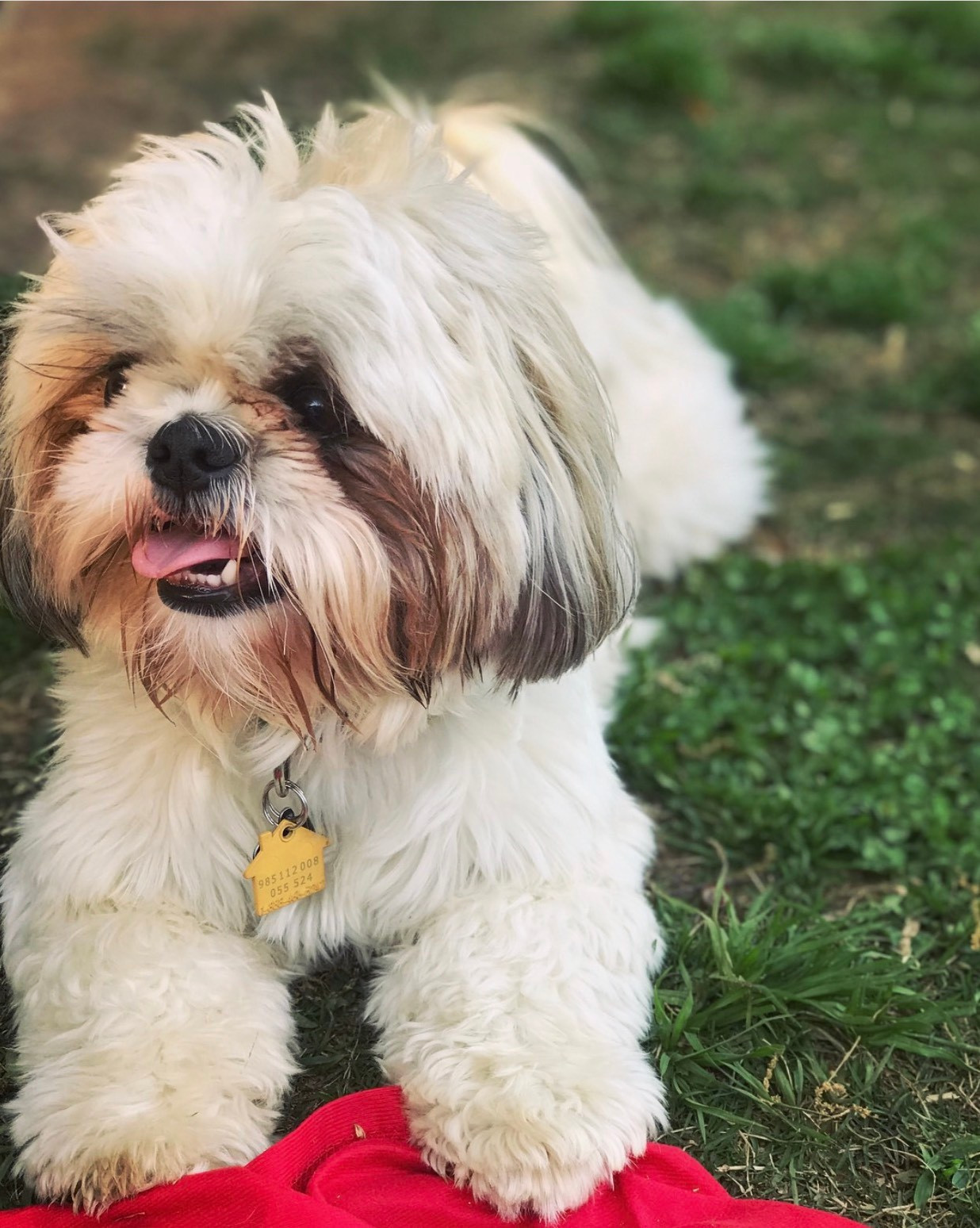 Sir Skids is a frisky red/white. He weighs in at ~10-11 lbs, and has champion lines. He is almost 5 and will retire soon.
Copper of Kentuck is all red with champion lines. He weighs in at 8.5lbs.
Camo is the son of Sir Skids and is the largest Shih Tzu we have, weighing in at 17 lbs! He is a beautiful tri-color like his Dad. He is our newest producing stud with Champion AKC show dogs in his bloodline. His mother is a gorgeous red brindle.
Camo has produced litters full of beautiful tri-color and parti color (brown and white and black and white) babies with perfect show quality markings and conformation. He has been a great addition to our breeding program. He has a very playful and sweet personality!!!
Sir Frosty is an imperial 6 lb solid white spunky little fella who gets along with all animals. When people come to pick out a puppy, if they get a chance to see his funny and entertaining personality, they want to take him home with them!